Why choose MINH HUNG SIKICO?
01
STRATEGIC LOCATION

CONNECTION HUB

MINH HUNG SIKICO Industrial Park has a strategic location, directly connected to major cities and provinces, airports and seaports, which further promotes transportation & trade exchanges with neighboring regions.

Adjacent with Binh Duong and near Ho Chi Minh city, MINH HUNG SIKICO enjoys all the infrastructure and service of both cities.

+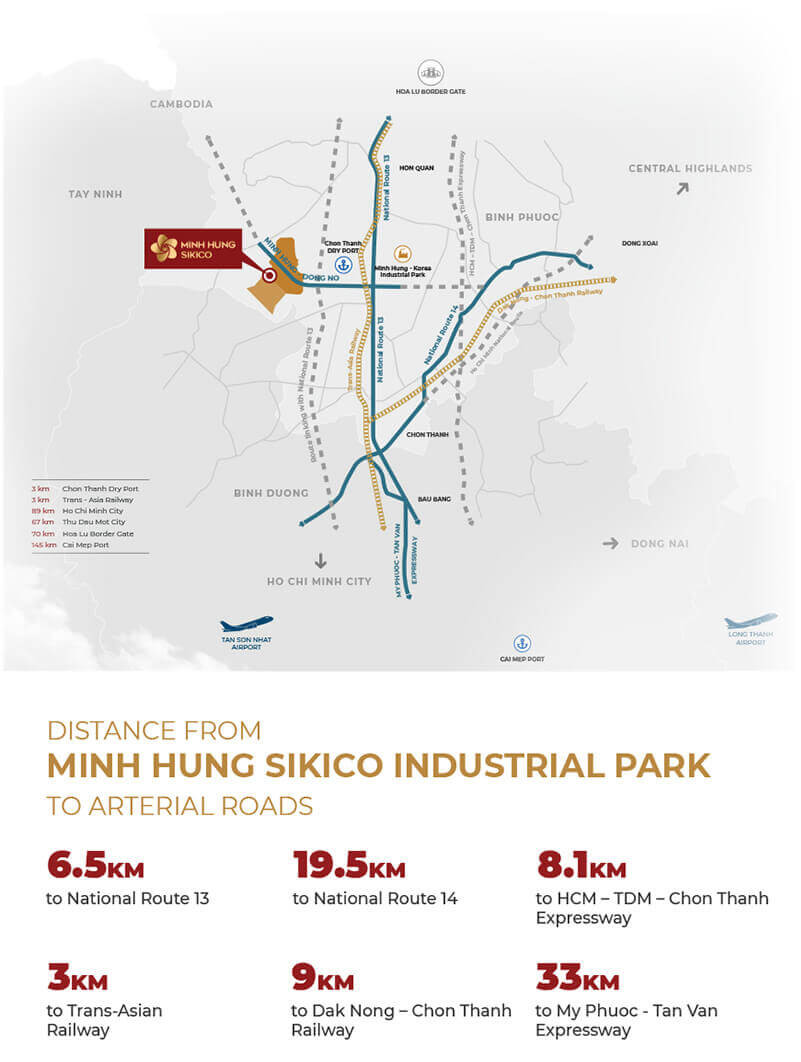 02
COMPLEX MODELGREEN INDUSTRIAL - SERVICES – TRADE
MINH HUNG SIKICO diversifies its use of land fund in pursuit for an industrial park under the Green industrial – Services - Trade complex model.
03
DIVERSIFICATION OF INDUSTRIES
Being the only remaining industrial park in Binh Phuoc to be planned with industries generating wastewater & waste gases, MINH HUNG - SIKICO also moves toward diversification of industries and investors based on the local advantages.
+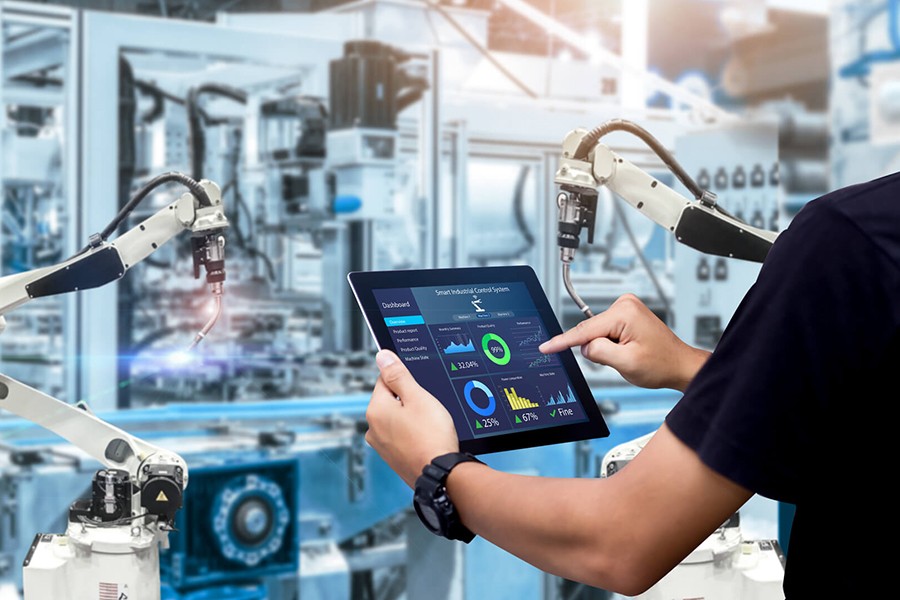 Licensed industries
Clean Industries
Supporting Industries
Generating waste gases & waste water industries
Generating large amount of wastewater industries
Targeted industries
Processing agricultural products & foodstuff, etc
Tool machines, food processing machines, interior furnishing, wood production, paper & toys
Wood processing
Construction materials, mechanics, coating and plating
Weaving and dyeing
04
COMMITMENT TO CO-INNOVATE
MINH HUNG SIKICO commits to a thorough companionship with investors throughout the bussiness.
+
05
INVESTMENT INCENTIVE
• CIT
Preferential tax rate: 17% (for 10 years from the year when the first revenue it generated).
Preferential tax rate: 0% from 2 years from the year payable tax amounts arise.
8.5% tax reduction for the next 4 years.
• Import tax is exempted for some equipment, machinery, and raw materials according to regulations.
• 25% discount on deposit
+